SELLING POINTS
OUR STORE IN HERAKLION
The Inspira Store in Heraklion is located right next to the Archeological Museum.
The Heraklion Archeological Museum is one of the most important museums in Europe. It houses representative artifacts from all periods of Cretan prehistory and history, covering a chronological span of over 5,500 years from the Neolithic to the Roman period.
The outstanding Minoan collection contains unique examples of Minoan art.
So you will find us very close to a source of inspiration after you have enjoyed your visit to the museum.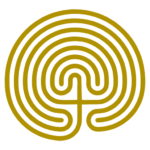 FIND OUR PRODUCTS IN
INSPIRA RETAILERS
Our collections are being sold in many stores throughout Greece, which share our aesthetics and our passion for promoting Greek culture and the Greek talent for designing and making beautiful things.